Part 1: The Untapped Power of the New Brand Media
This handbook is for Brand Media Specialists seeking to unleash the power of brands for business, event and promotional gifting, as well as rewards, recognition, loyalty and fundraising. Part I is the Executive Summary, Part II provides extensive information for Brand Media practitioners and preparation for the Brand Media Specialist online certification test.
By Bruce Bolger, for the Brand Media Coalition
Featured Advertisers: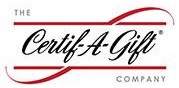 ---
Key Principles:
Brands and retail gift cards are the most powerful media for business, event, promotional gifting, incentives and rewards and are rapidly growing in demand in the $20 billion business, event and promotional gifting business.
Organizations overlook the storytelling power of brands and the benefits of a more disciplined analysis of the brands selected for gifts, rewards or travel, and how their careful curation can affect the emotional impact and storytelling power of programs.
Organizations carefully consider and analyze the media or mobile venues where they advertise and the companies with whom they co-market or support events or causes. Most scrutinize the brands they select for contest/sweepstakes prizes and related promotions, the events they sponsor and the loyalty programs in which they participate or offer to customers. Much consideration is given to the type of products or the destination and venue in non-cash incentive and motivational event programs, but most organizations overlook this process in one of the most powerful one-on-one engagement tactic of all: gifting and rewards.
Promotional products distributors can make just as much money on brands for business, event and promotional gifts because of the significantly higher volume per order and the expertise involved with brand media selection that can warrant additional fees.
This eBook is designed for business, event and promotional gifting, incentive, reward and recognition planners seeking to enhance their programs by tapping into the power of the new Brand Media in giving and rewards and elevating their own value to organizations by becoming Brand Media Specialists.
Note: The upcoming online exam for the formal Brand Media Specialist Certification from the Enterprise Engagement Alliance and Brand Media Coalition will be based almost solely on this white paper, which is the result of an analysis of almost 20 studies and dozens of years of experience with hundreds of programs. The Brand Media Coalition's Brand Media Guide features the stories of a growing number of brands and retail gift cards and how to access them at wholesale prices from organizations that can provide expertise in gift and award selection as well as customization, personalization and experiences.

​ Coming soon:

Part II: The Handbook for Brand Media Specialists
Part III: Bibliography
Part I: Executive Summary
This eBook is designed to introduce and detail the research basis for and the implications of the concept of Brand Media--the selective use of brands as a media in business, event and promotional gifting, rewards, recognition and loyalty, as well as charity fundraising. The Brand Media Coalition believes there's a need and an opportunity for a new recognition of the role of Brand Media and the expertise of the Brand Media Specialist in the proper sale and use of brands for organizational engagement with any audience—customers, employees, distribution partners, vendors, communities, shareholders, etc. The concept of Brand Media creates opportunities both for consumer and related brands in merchandise, retail gift cards and travel to leverage their equity into a new sales channel with little incremental investment, and for other brands to enhance their own brands by co-marketing with and offering as gifts and awards the appropriate brands.

The concept of Brand Media, already well understood in the world of contests, sweepstakes and affinity marketing, is largely undervalued in the $50 billion market for business gifts, incentives and awards in the U.S., not to mention the $20 billion market for promotional products, which for decades has largely focused on using unbranded products.

Audience for the Brand Media Specialist learning and certification program: This report is specifically addressed to the "trade" (i.e., suppliers and resellers of non-cash rewards, incentives, recognition, business gifts, travel and experiences) and for professionals who seek to formally become Brand Media Specialists. These include promotional products distributors, incentive, recognition and loyalty firms, as well as professionals at marketing agencies and engagement firms. By the trade, we also mean brands, gift cards and master fulfillment companies seeking to profit from the $20 billion market for promotional gifting that has largely avoided brand-name products until recently.

Part I, the Executive Summary, is for CEOs and high-level executives who don't necessarily need all the details; Part II is for practitioners serious about best practices in Brand Media; and Part III, the Bibliography, is for those even more serious about appreciating the wide range of research from around the world (including Saudi Arabia and Taiwan) that supports the theory behind the new Brand Media. This eBook contains all the information needed to pass the online test to become a certified Brand Media Specialist.

Sources for this white paper: "The Untapped Power of Brand Media" is based on a meta-analysis of over a dozen studies conducted over the past three decades in multiple countries, along with additional studies contained within those studies. See the Bibliography, coming soon, for complete references and links.

The challenges facing use of non-cash gifts and rewards:
The focus on product, price and technology have all but commoditized the use of non-cash awards in traditional incentive, loyalty, gift and event businesses. In many cases, the proliferation of choice and the retail redemption experience have turned many gift, incentive, recognition and loyalty programs into "cash-equivalent" programs that are in effect disguised compensation or pricing tactics because price is transparent.
Online shopping and meetings management technology have created a zero-sum game out of product and price selection for both merchandise and travel.
In the meantime, a recent IRF study, 2019 Voice of the Market and Use of Non-Cash Rewards and Recognition, found that almost no organizational end-users rely upon their incentive or reward solution-providers for program design and, even more notably, are unaware that any such expertise exists. The study found that these planners rarely network with colleagues in other industries using such programs, do not consistently benchmark practices other than their own competition, and at the same time feel quite satisfied that they're doing it right. Probably no other area of marketing, management or media in which so much money is spent escapes so much scrutiny in terms of objectively measured return-on-investment or benchmarking of best practices.
While most product planners say they often consider the issue of brands selected for programs, until the Brand Media Coalition's Brand Media Guide, no one has published information describing brands in the way organizational users need to see them--i.e., as a media platform with a story, personality and demographic audience. It takes an average of one hour or more to find, compile and make sense of branding and storytelling information even on a leading, well-known brand because no one has compiled such information. More information will be added in the coming months to these profiles. While organizations scrutinize branding, content and audience demographic data of almost all other media in which they advertise or with which they co-market, they often go by hunches and overlook the brand analysis process with gifts and rewards, even though the cost-per-thousand for these programs is far higher than any other media and almost always involves an organization's most important stakeholders, be they valued customers and distribution partners, or employees, charities, board members, investors, etc.
The Challenges and Opportunities Identified by the Research
The meta-analysis of research conducted for this report identifies the following significant challenges and opportunities for the traditional business, event and promotional gift, incentive, recognition and event professions. The studies point to ways to add value to customers, differentiate themselves and reduce pervasive commoditization by becoming Brand Media Specialists and educating their customers on the power of the new Brand Media.

1) End-users are so uninformed about best practices, they don't even know it. Brand Media Specialists can profit by addressing the fundamental lack of knowledge of end-users about:
The importance of program design and the considerable science now available.
The return-on-investment measurement and potential prescriptive analytics now possible based on the correlation of behaviors and results in gift and reward programs.
The ability of this industry to provide more value than gift and reward products, services and catalogs alone.
2) Brand Media Specialists need to understand how brands can create memorable experiences and enhance storytelling and the potential to create powerful one-on-one emotional bonds and stickier relationships simply impossible through any other print, digital, or broadcast, or promotional product media without a tremendous amount of luck.

3) Brand Media Specialists can help elevate the selection of brand media to at least the same level as product selection or even to the selection of any other media used in advertising and marketing, co-marketing, event partnership, or affinity marketing programs when organizations better understand the impact of the gift or reward experience.

4) The Brand Media Coalition will educate brands on how they can leverage the IRR, loyalty, and promotional industries to further tap and enhance the value of their own brands, create a valuable business-to-business distribution channel wherever and to whomever their products or services are available at retail or online, and benefit from valuable exposure and trial with an audience identified as motivated by their brands.


What Brand Media Specialists Need to Know
The issues related to Brand Media aren't much different from product selection except for the storytelling involved: the process requires an understanding of the client's brand, objectives, personality and its audience and the ability to match with other brand stories. Here is an overview of the topics a Brand Media Specialist must address that are detailed in Part II.

The traditional reasons for distributors to overlook brands is long gone. While the margins are half or less than for promotional products, the average volume of each sale is higher by a magnitude of 35X or more. Such programs often require brand selection, customization and personalization or catalog curation that command additional fees, and they often afford cross-selling opportunities. Offering brands enhances the value and even the brand perception of promotional products distributors or of any marketing, incentive, or recognition solution-provider that becomes a Brand Media Specialist, and does not require any change in the traditional sales cycle and business model distributors are accustomed to.

Non-cash rewards need to meet a high bar because of the cost-per-thousand. Gifts, incentives, rewards and motivational events, whether brand-name or not, have by far the highest cost-per-thousand of any media, so organizations have a significant interest in maximizing impact through best practices and by measuring the results. Even if clients don't ask for return-on-investment measurement, suppliers should build such gauges into their platforms anyway. It's often relatively easy to correlate reward redemptions with activities, groups and individuals, and compare the correlations to provide useful insights, and it always helps to have ROI measurement should new management come on the scene.

Gifting and program design are critical. Whether it's simply a gift program or a complex employee or channel engagement strategy, a strategic and systematic approach to program design will yield far more tangible results, a better return-on-investment and more useful information that can be applied toward the improvement of subsequent efforts. Ad hoc, or basic "do-this, get-that" programs usually cannot be accurately measured and risk having the unintended consequences of rewarding people who would have performed anyway or promoting deceptive or unproductive behaviors. Brand Media Specialists need to be ready to warn clients of design pitfalls, even if not called upon to serve in a consultative capacity.

The gift and reward experience are critical. Research and common sense confirm that it's the actual way in which a gift or reward is selected, delivered and experienced that has as much impact as the product or experience itself. Ask any client on what basis they're designing their gift or incentive program, or what science underlies it, and chances are the answer is that it's based on their "personal experience" or "what we did in the past." Sadly, that's often good enough for most organizations, until the next-generation CEO comes in and asks about the strategy and ROI supporting these programs.

Brands matter when it comes to reward, gift, destination and venue selection. The proper selection of brands for a given audience and program, as well as products and services, will have a direct impact on the emotional connection, memorability, appreciation, story-telling power and buzz within the audience. Brands tell a story that can make an emotional connection by demonstrating that you understand your valuable customers, distribution partners, employees, vendors, communities, shareholders, etc. This applies as much to group and individual travel as it does to any other gift or reward media.

Brands enhance perceived value. There is a direct connection between a person's knowledge and connection with a brand to buy and recommend it and often to pay more, supported by at least a dozen or more independent field studies from around the world, and probably many more we did not find.

Brands have a personality that tell a story. Not only well-known international brands but any brand tells a story to its community of prospects and customers. The more "authentic" the brand (i.e., true to its values), the more people will feel loyal and even willing to pay more for its products or services. Studies indicate it's not good enough to be trusted as a category leader to benefit from the referral power of "authenticity." This concept translates into the perceived value of receiving the brand as a gift or reward as well.

Brand curation is largely taken for granted. With the exception of planners of sweepstakes/contests, affinity marketing and loyalty programs, practitioners don't give as much conscious attention as they should to the specific selection of brands in their gifting, incentive, recognition and loyalty programs. How could they? There was an almost complete dearth of information available on brands delivered in any consistent manner until the publication of the Brand Media Coalition's Brand Media Guide, covering over 117 years since the industry's first trade magazine, Premium Practice, was founded in 1904 by Bill Communications. (It is now known as Incentive.) Plenty of information exists on product and service specifications, down to weight and dimension, or capacity of the meeting room; rarely is there information on demographics or the story or history of the brand name behind it with which to better select brands and enhance the presentation to the participant (or client for that matter.)

There are established psychological underpinnings for the use of non-cash rewards and gifts distinguished from compensation and pricing. According to the Incentive Research Foundation's "Award Value Program Value Evidence Study" (2019, Schweyer, A.; Landry, A.T. PhD. Candidate, University of Quebec, Montreal, and Dr. Whillans, A., Assistant Professor, Harvard Business School), several psychological factors come into play with motivation that can be addressed with properly-used non-cash rewards and gifts. These include what is known as Mental Accounting, the effect of comparing effort with compensation, which can be offset by proper use of non-cash rewards; what is known as Social Signaling or "trophy" value, the satisfaction of sharing success; Perseverance--psychologically attractive awards have been demonstrated to foster greater stamina than cash compensation alone; and the Reciprocity Effect, another problem caused by cash that commoditizes relationships. These effects can be offset by properly designed gifts and incentive reward programs that trigger intrinsic satisfaction beyond pats on the back and thank-you notes, which alone run out of steam over time.

Beware of the dangers of improperly used non-cash awards and gifts. The same study identifies that non-cash rewards can lose their impact over time if repeated without variation, based on the principle of "hedonic adaptation." Another risk is lower aspirations due to a phenomenon at least one study identified in which participants who sought non-cash rewards were willing to set lower goals to achieve them than for cash rewards. The use of non-cash rewards with employees living at subsistence rates, which is the case at many organizations that have minimum-wage employees, must be done gingerly and selectively to respect the recipient's need for cash to meet daily needs. Just as importantly, non-cash or cash rewards used in "do-this, get-that" schemes that fail to address all the levers of engagement and promote the right behaviors often end up rewarding the same people over and over or can promote brand-damaging behaviors with lasting negative impact. (This is an even bigger risk with cash incentives.) Business gifts always must be offered in a transparent, "surprise and delight" manner, with no explicit or implicit quid-pro-quo, respect all policies of the recipient's organization and, as importantly, respect cultural norms in the country, region, or community in which they are given.

Brand integrity and distribution compliance are mandatory. Every brand has or should have rules related to how its brand is used by other companies as gifts, incentive, rewards, recognition, loyalty or charity prizes. Larger companies have brand manuals that many of their own employees do not know exist. Some brands are sensitive to the types of companies with which they wish to be associated-- i.e., tobacco, firearms, cannabis, sexual content, political causes, etc. Others are sensitive to how their products are imprinted or customized. Almost all are sensitive to their distribution channels and do not wish to see their products or gift cards being sold off-price online, at unauthorized retail outlets, or exported. Anyone selling brands for organizational purposes needs to be sensitive to these requirements or risk losing the right to sell those brands, or to become known in a very small industry of suppliers as an untrustworthy brand distribution partner. It's the same care advertising agencies must take in the placement of their clients' ads.

Brand Media expertise cannot be commoditized. When one considers the thousands of brands, retail gift cards, travel destinations and venues in the world of international, regional and local merchandise, planners face a dizzying choice, much like they do in any other media. The specialists in the Brand Media business—the brand special market divisions, the master fulfillment companies, incentive representatives, promotional products distributors, marketing agencies, etc.—can help organizations not only identify the right brands using the Brand Media Guide and other sources, they can help source them from authorized brand wholesalers with the capabilities to handle drop- or bulk-shipping, customization, personalization, etc. If an organization decides to use a retail source for an organizational program, ask to speak with the company's corporate sales department. See Where to Source. links to section below in Part 2.
Part II: The Handbook for Brand Media Specialists is published week of July 15, 2019. Part II explains in detail how distributors and other solution providers make money in this new field.
---
Featured Advertisers

Ryan Tobutt
(847) 718-0300
---
Master the Principles of Enterprise Engagement to Achieve Organizational Goals and Enhance Your Career
Profit from a new strategic and systematic approach to engagement to enhance your organization's brand equity; increase sales, productivity, quality, innovation, and safety, and reduce risks.
Get trained to become a Chief Engagement Officer for your organization.
Achieve ISO 10018 Quality People Management Certification to demonstrate your organization's strategic commitment to people to your customers, employees, distribution partners, vendors, communities, investors, and regulators.
Learn how to create Sustainability or Integrated Reports for Your Organization or Clients.
Get up-to-speed on ISO human resources standards and guidelines to enhance HR performance.
Live Education: Enterprise Engagement in Action. Take advantage of scheduled monthly live webinar preparation courses for the Certified Engagement Practitioner designation consisting of three one-hour classes and of quarterly Advanced Engagement Practitioner courses consisting of three one-hour webinar classes. The AEP course is for individuals or teams seeking preparation ISO 10018 professional certification status. ICEE periodically runs regional one-day workshops on ISO 10018 Quality People Management principles and certification.
Resources: The Brand Media Coalition, the only guide to the story-telling power of brands and where to source them for business, event, promotional gifting, and rewards and recognition.
2019 Enterprise Engagement Solution Provider Directory
. The only directory of engagement solution providers covering all types of agencies and tactics as well as insights on how to select them.
Communities: The Enterprise Engagement Alliance and Advocate and the Brand Media Coalition free resource centers offering access to the latest research, news, and case studies; discounts, promotions, referrals, and commissions, when appropriate to third-party solution providers from participating coalition solution provider members.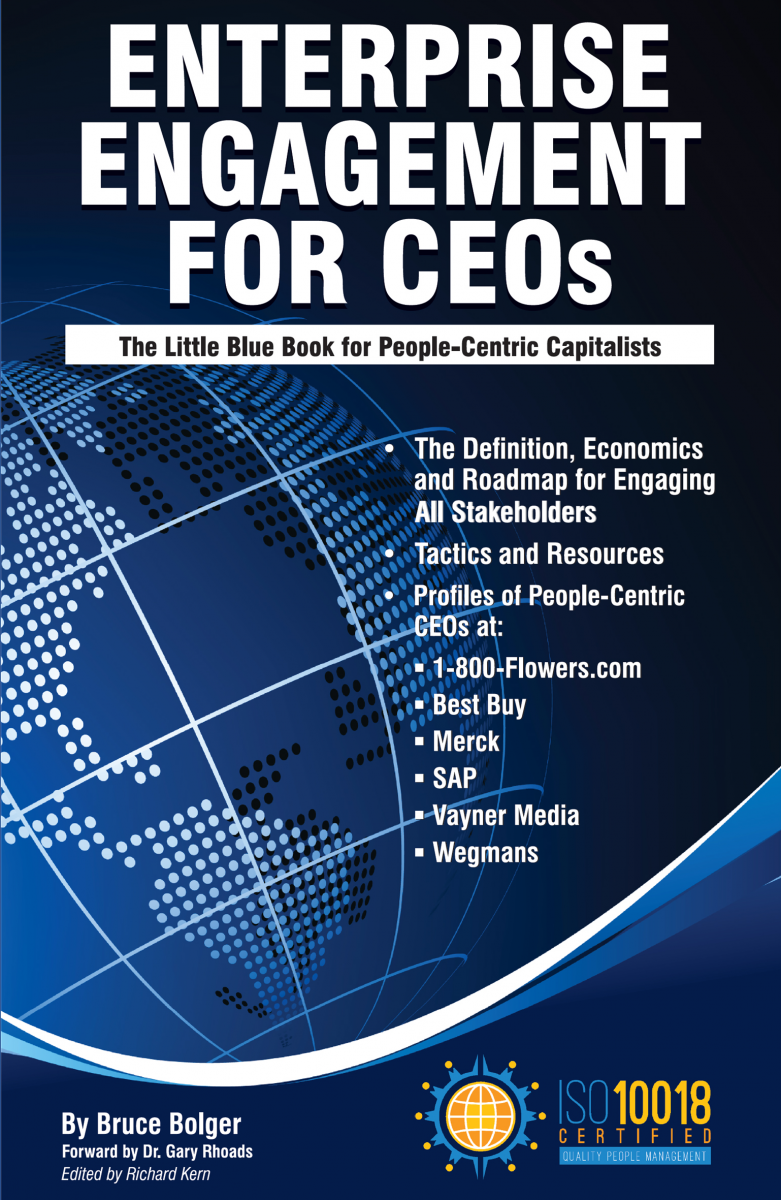 Written specifically to provide CEOs and their leadership teams a concise overview of the framework, economics, and implementation process of a CEO-led strategic and systematic approach to achieving success through people. (123 pages, $15.99)
Enterprise Engagement: The Roadmap 5th Edition
The first and most comprehensive book on Enterprise Engagement and the new ISO 9001 and ISO 10018 quality people management standards. Includes 36 chapters detailing how to better integrate and align engagement efforts across the enterprise. (312 pages, $36.)
Online:
• 10-minute short course: click here for a 10-minute introduction to Enterprise
• Engagement and ISO standards on Coggno.com.
• 5-minute Audiopedia summary of the Enterprise Engagement field.
Services:
• The International Center for Enterprise Engagement at TheICEE.org, offering: ISO 10018 certification for employers, solution providers, and Enterprise Engagement technology platforms; Human Resources and Human Capital audits for organizations seeking to benchmark their practices and related Advisory services for the hospitality field.

• The Engagement Agency at EngagementAgency.net, offering: complete support services for employers, solution providers, and technology firms seeking to profit from formal engagement practices for themselves or their clients, including Brand and Capability audits for solution providers to make sure their products and services are up to date.
• C-Suite Advisory Service—Education of boards, investors, and C-suite executives on the economics, framework, and implementation processes of Enterprise Engagement.
• Speakers Bureau—Select the right speaker on any aspect of engagement for your next event.
• Mergers and Acquisitions. The Engagement Agency's Mergers and Acquisition group is aware of multiple companies seeking to purchase firms in the engagement field. Contact Michael Mazer in confidence if your company is potentially for sale at 303-320-3777.
Enterprise Engagement Benchmark Tools: The Enterprise Engagement Alliance offers three tools to help organizations profit from Engagement. Click here to access the tools.
• ROI of Engagement Calculator. Use this tool to determine the potential return-on-investment of an engagement strategy.
• EE Benchmark Indicator. Confidentially benchmark your organization's Enterprise Engagement practices against organizations and best practices.
• Compare Your Company's Level of Engagement. Quickly compare your organization's level of engagement to those of others based on the same criteria as the EEA's Engaged Company Stock Index.
• Gauge Your Personal Level of Engagement. This survey, donated by Horsepower, enables individuals to gauge their own personal levels of engagement.
For more information, contact Bruce Bolger at Bolger@TheEEA.org, 914-591-7600, ext. 230.